Hawaii
General Information about Hawaii
Hawaii which is part of an archipelago within the Pacific Ocean south east of Japan and north east of Australia just 3,200 kilometres away from the North American mainland. Hawaii is home to approximately 1,211,500 people and is the 50th state of the United States. Hawaii is a very popular holiday destination with its beautiful surroundings and friendly locals.

Hawaii offers a variety of activities ranging from kayaking to swimming with dolphins to horseback riding. Often known as the Big island Hawaii is of volcanic origin and situated with the Volcanoes National Park is where you will find the world's most active volcano. There are plenty of other national parks that should not be missed such as the Ala Kahakai National Historic Trail.

Getting there is easy with regular flights landing in Honolulu on the island of Oahu. Connection between the islands are well established with regular ferry's transporting guests to the surrounding islands.
Attractions in Hawaii (Big Island)
Below are a selection of Attractions located in Hawaii (Big Island), United States. Alternatively, you can browse through all Hawaii (Big Island) Attractions.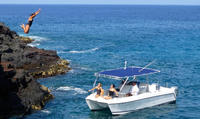 A 4 hour custom private charter designed to showcase the very best snorkeling along the South Kona Coast of the Big Island of Hawaii. Experience Hawaii's diverse marine life, learn about our rich cultural history, and explore sea caves and the ruggedly beautiful coastline in shade and comfort.Spend the morning exploring the diverse marine life and amazing reefs along the Big Island's South Ko ...
Hawaii (Big Island), Hawaii - United States
Rates from
$851.98 (USD)
per person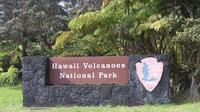 This is the perfect Private tour for a family or small group of up to 11 people to take a must see tour for one price.: Volcanoes National Park including photography this fully narrated tour is the ultimate small group experience of the number 1 Tour in all of Hawaii. Visit, Jaggar Museum, Kilauea Crater and Thurston Lava Tube. Rainbow Falls, Liliuokalani Japanese Gardens, Hilo town, Richardson Oc ...
Hawaii (Big Island), Hawaii - United States
Rates from
$799 (USD)
per person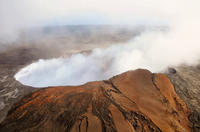 Immerse yourself in the wild beauty of Hawaii's volcanoes on a full-day tour via helicopter, coach and foot. Venture deep into volcano territory as you fly over Kona to reach the Big Island's Volcanoes National Park for a tour with your expert guide. Snap pics of the shape-shifting lava flow from above, and learn about the natural history of Hawaii throughout a memorable day of touring in the ai ...
Hawaii (Big Island), Hawaii - United States
Rates from
$756 (USD)
per person