Blue Bay Attractions
Must Explore is proud to offer you a secure online booking environment for a select number of attractions in Blue Bay, Mauritius. Below you will find a brief description of each featured attraction in Blue Bay, Mauritius. Simply clicking on the 'more attraction information' link will transfer you to further information such as room types offered and accommodation rates for your selected Blue Bay Attraction. From here you will be able to check availability and make a secure attraction reservation for when you arrive in Mauritius.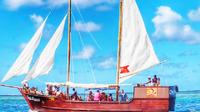 Ay Matey! Get ready for a full-day of adventure aboard a wooden pirate ship.Snorkel in the crystal clear waters of the southeast coast of Mauritius.Visit the famous Grand River South East waterfall and the beautiful beaches of Ile aux Cerfs. Finally s ...
Blue Bay, Grand Port - Mauritius
Rates from
$148.5 (USD)
per person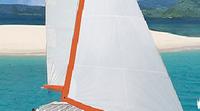 This cruise will take you to Isle aux Cerfs and includes a delicious BBQ lunch, unlimited drinks, snorkeling plus a visit of the GRSE river and its waterfalls. Get a chance to spot the giant bat colony, monkeys and if you are lucky dolphins. Return is scheduled at 4pm.Embark on a dream cruise at 9am at the agreed location, and the team will take you to a snorke ...
Blue Bay, Grand Port - Mauritius
Rates from
$82 (USD)
per person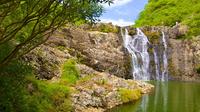 Explore Mauritius in 7 days and taste everything the island has to offer. Enjoy your trip on an island by being in the shoes of an islander by exploring the nature and rejuvenating your senses.Day 1: 10am - 6pmEnjoy a cultural and Heritage Tour at historical places around the island Located at Port-Louis and Mahebourg.Day 2: 1pm - 6pmSpend the day at Ile Aux Cerfs. ...
Blue Bay, Grand Port - Mauritius
Rates from
$628.04 (USD)
per person
Must Explore would like to wish you an enjoyable stay in Blue Bay, Mauritius.