Nairobi Guesthouses
Must Explore is proud to offer you a secure online booking environment for a select number of guesthouses in Nairobi, Kenya. Below you will find a brief description of each featured guesthouse in Nairobi, Kenya. Simply clicking on the 'more guesthouse information' link will transfer you to further information such as room types offered and accommodation rates for your selected Nairobi Guesthouse. From here you will be able to check availability and make a secure guesthouse reservation for when you arrive in Kenya.
Kingdom Gardens Guest House (Guesthouse)


1 Muthaiga Rd, Opp. Mobil Pl., P.o Box 64553, Nairobi 00620, Kenya
Kingdom Gardens Guest House is an oasis of serenity, offering comfortable accommodation and exceptional service in a wholesome atmosphere free from alcohol and loud music. Set in expansive, beautifully landscaped grounds, the guest house has a comfortable serene country atmosphere.The accommodation consists of 10 double rooms, all en suite and all furnished in a rustic African style giving ...
| | |
| --- | --- |
| RATES FROM : €69.90 / £56.33 / $90.68 US | |
Mvuli House-Nairobi (Guesthouse)


PO Box 12181, Nairobi 00100, Kenya
Mvuli House is the solution to high quality bed and breakfast accommodation for the traveller seeking value and convenience. Choose from forty-seven tastefully decorated guest rooms, each with its own en suite bath,luxurious queen and king-size beds are appointed with fine linens, assuring a restful night's sleep. A colour television, direct dial telephone and Wi-Fi wireless internet connectivity ...
| | |
| --- | --- |
| RATES FROM : €56.25 / £47.59 / $76.62 US | |
Embakasi Bedrooms (Guesthouse)


Nyayo Estate Embakasi, Nairobi, Kenya
The accommodation is located in the safe and quiet residential area of Embakasi, Nairobi.;20 minutes from the city center and the airport. It is an ideal location with european standard for doing business, relaxing or sightseeing. Shopping, restaurants and a nightclub are near, no need of drive.The area is completely secured 24 hours / 7 days a week.Parking in front of entr ...
| | |
| --- | --- |
| RATES FROM : €29.02 / £23.39 / $37.65 US | |
Sindoma Nairobi Accommodation (Guesthouse)


Argwins Kodhek Roed, Hurlingham, Nairobi, Kenya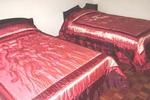 Sindoma Nairobi Accommodation is a privately ran business that consists 2 fully furnished and self catering guesthouses which provide accommodation in single and double rooms as well as in sharing accommodationSindoma Nairobi Accommodation is located within the Hurlingham area, a quiet leafy Nairobi suburb. They have been in operation since 2006 and are the perfect resting point for visito ...
| | |
| --- | --- |
| RATES FROM : €28.06 / £22.61 / $36.40 US | |
Milimani Bed & Breakfast (Guesthouse)


Nairobi South C Area, Ole Shapara Road, Nairobi 21005-00505, Kenya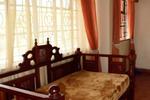 Enjoy your next romantic getaway, personal retreat, family vacation, business visit or reunion at Milimani Bed & Breakfast (MBB) Guesthouse. All our rooms are light, airy and spacious. We offer a blend of privacy & personal attention in comfortable and quiet surroundings.Along the bustles of Ole Shapara Road, in South C, Nairobi rests a welcome retreat, Milimani Bed & Breakfast (MBB) Guest ...
| | |
| --- | --- |
| RATES FROM : €26.61 / £21.44 / $34.52 US | |
Margpher Guest House (Guesthouse)


P.O. Box 11698, Nairobi, Kenya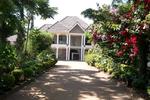 Margpher House offers a tranquil and secure environment where you can relax and unwind. Margpher House is situated on three acres in Karen suburb of Nairobi, Kenya. This residential property is surrounded by more than two and a half acres of beautifully landscaped gardens featuring carnations, hydrangeas, bougainvilleas, and roses in addition to a beautiful sanctuary of trees where one can ...
| | |
| --- | --- |
| RATES FROM : €26.31 / £21.20 / $32.50 US | |
Cottage Nairobi (Guesthouse)


3rd Right, Kitale Lane,, Off Dennis Pritt Rd, Caledonia, Nairobi, Kenya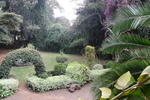 At Cottage Nairobi we offer quietness, with a relaxed comfortable and cosy stay in a secure, homely and natural environment away from the daily din and bustle.We have two units, with a cottage and an apartment. Both are just as lovely as each other. The cottage is for peace and tranquillity and the apartment for those who are business-inclined, including facilities for business meetings. ...
| | |
| --- | --- |
| RATES FROM : €22.26 / £17.94 / $27.50 US | |
Khweza Bed & Breakfast (Guesthouse)


PO Box 56480-00200, Nairobi Box 56480-00200, Kenya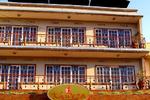 Khweza Bed and Breakfast Nairobi is a homely, African decorated, budget B&B, located 5 minutes from Nairobi City center, offering magnificent views of the city skyline and a warm welcome by our friendly staff.We offer complimentary full breakfast, with a selection of fresh fruit, sausages, eggs, toast, fresh juice, sweet potatoes, arrowroots, tea or coffee, etc. We are able to cater for sp ...
| | |
| --- | --- |
| RATES FROM : €20.96 / £16.89 / $27.19 US | |
Fahari Guest House (Guesthouse)


Rhapta Road, Westlands, P.O Box 470016, Nairobi 00100, Kenya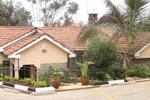 Fahari Guest House incorporates guest accommodation housed in a beautiful bungalow that has been carefully converted to provide ten luxury en suite single and double rooms.We aim to provide our guests with an experience that exceeds city hotels by offering a relaxed, personalized home atmosphere, with rooms ideal for both short and long term stay.Fahari Guest House has ample parkin ...
| | |
| --- | --- |
| RATES FROM : €20.56 / £16.57 / $26.67 US | |
New Mates Guesthouse (Guesthouse)


Old Donholm, along Outer Ring Road, Nairobi, Kenya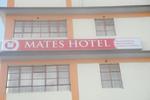 New Mates Guesthouse is minutes away from the J.K.I.A (Nairobi Airport) and conveniently located near airport to make it the only budget hotel suitable for passengers on transit or those who want to stay away from the traffic jam of the city.We are in a serene and secure place to rest when you are away from home, with quite atmosphere.We are centrally located guesthouse to be at the c ...
| | |
| --- | --- |
| RATES FROM : €16.19 / £13.05 / $20.00 US | |
Gona Suites (Guesthouse)


P. O. Box 51736, off Kitengela Road, Nairobi, Nairobi 00200, Kenya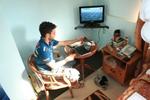 Gona Suites is part of award-winning Sadili Oval Sports Academy, a not-for-profit social enterprise committed to developing the power of sport in Africa. By choosing to stay at Gona suites, you are supporting the education and talent development of deserving youth across Africa.Gona Suites provides a variety of 39 comfortable, well-furnished rooms, in single or double format, each with a c ...
| | |
| --- | --- |
| RATES FROM : €14.17 / £11.41 / $17.50 US | |
3Butterflies Guesthouse (Guesthouse)


PO box 716, Ongata Rongai, Nairobi, Nairobi 00511, Kenya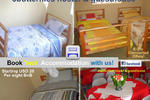 Our property is a guesthouse with private rooms, that have Wi-Fi and Satellite TV and Spacious Wardrobes. We also offer Salon services ( Hair dressing, massages, facials, pedicures and manicures) at our guest's request for an additional fee.We offer free Camping Ground, Spacious Parking, A bar, Transfers to wherever our guests wish to visit during their stay, we also organize walking and ...
| | |
| --- | --- |
| RATES FROM : €12.14 / £9.78 / $15.00 US | |
Holiday At A Home (Guesthouse)


1155-00618, Nairobi, Kenya
Holiday at a Home is a household located in the quiet and secure area of Garden Estate. Guests have the option of private or dorm style rooms in our separate guest houses. We want you to feel at home and use all of the amenities located in the main house. You have full access to the kitchen, sitting and tv room, sun room, dining area, and computer workstation. ointo our home are more of a ...
| | |
| --- | --- |
| RATES FROM : €11.61 / £9.36 / $15.06 US | |
Nairobi Airport Stop Over House (Guesthouse)


16173-00100, Nairobi, Kenya
Nairobi Airport Stop is the NEAREST guest house to Nairobi Jomo Kenyatta airport. With the heavy traffic in Nairobi, then this is the MOST ideal place for first and last night in Kenya.Is also ideal for people on Transit or people with long hours at the airport awaiting connection flight. For those traveling by Shuttle bus to Arusha/ Dar es Salaam, Mombasa and Malindi, we are on the main ...
| | |
| --- | --- |
| RATES FROM : €10.64 / £8.58 / $13.81 US | |
Aquarium Guest Resort (Guesthouse)


Westlands Road, Next To Stardard Chardard Head Office, Nairobi, Westlands, Kenya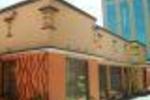 Aquarium Guest Resort is conveniently located in a leafy suburb of Nairobi safe heavens, five minutes drive from the city centre along the Westlands Road and sandwiched between CFC Bank and the Standard Bank headquarters. This strategic location and proximity to prime amenities and major Nairobi�s attraction like the all major international banking institutions, the museum, snake p ...
| | |
| --- | --- |
| RATES FROM : €9.67 / £7.80 / $12.55 US | |
Downtown Backpackers Nairobi (Guesthouse)


Makutano Building, Dubois Rd, Off Accra Rd, Nairobi 0200, Kenya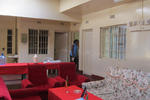 Downtown Backpackers is your preferred accommodation in Nairobi. Here we always have an adventure in store for all. We are centrally located to all of the adventure activities and touristic properties. Our prices are well suited for the budget traveler. The guest house has comfortable and clean rooms and can accommodate a maximum of 16 guests. We have a hot water shower as well as kitchen faciliti ...
| | |
| --- | --- |
| RATES FROM : €8.09 / £6.52 / $10.00 US | |
Must Explore would like to wish you an enjoyable stay in Nairobi, Kenya.